Limited Environmental Site Assessment
In some cases, landowners may find it in their best interest to independently conduct a series of limited environmental investigations prior to conducting a full scope Phase 1 Environmental Site Assessment or Phase 2 Subsurface Investigation.  By taking smaller steps in the form of limited assessments, landowners can use the limited results (low risk information) to help determine whether pursuing full scope environmental investigation is in their best interest.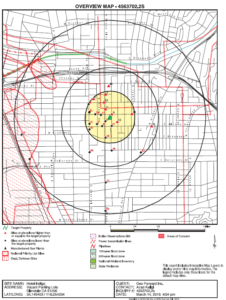 Limited Environmental Site Assessment Reports are generally conducted for properties without a known history of contamination.   The more comprehensive options are site assessments for properties assumed to have higher liability risks, and also provide buyers with CERCLA liability protection as Innocent Land Owners (ILO).  Limited environmental site assessment reports are a cost-effective way to initially evaluate the environmental risks of a property.
---
A Desktop Report is a limited due diligence report that allows property owners to economically evaluate the potential for contamination risk at a property by unforeseen causes.
---
An SBA Transaction Screen Assessment is a limited environmental due diligence report geared towards the loan qualification process Small Business Administration.
---
Limited Subsurface Testing is geared to provide a landowner with a particular set of data that may not be certain enough to determine whether contamination does exist,  but -at the same time- provide reliable enough information to be used as a tool for better judgment about engaging in a transaction.  This includes sub-slab soil gas testing, shallow soil sampling and more.

---
Deciding between Limited Environmental Site Assessment Reports and complete Phase I Site Assessment Reports can be difficult. For all inquiries, call us at (888) 930-6604 to speak with a geologist or engineer.
---
Forward-Thinking Geologists, Engineers & Contractors